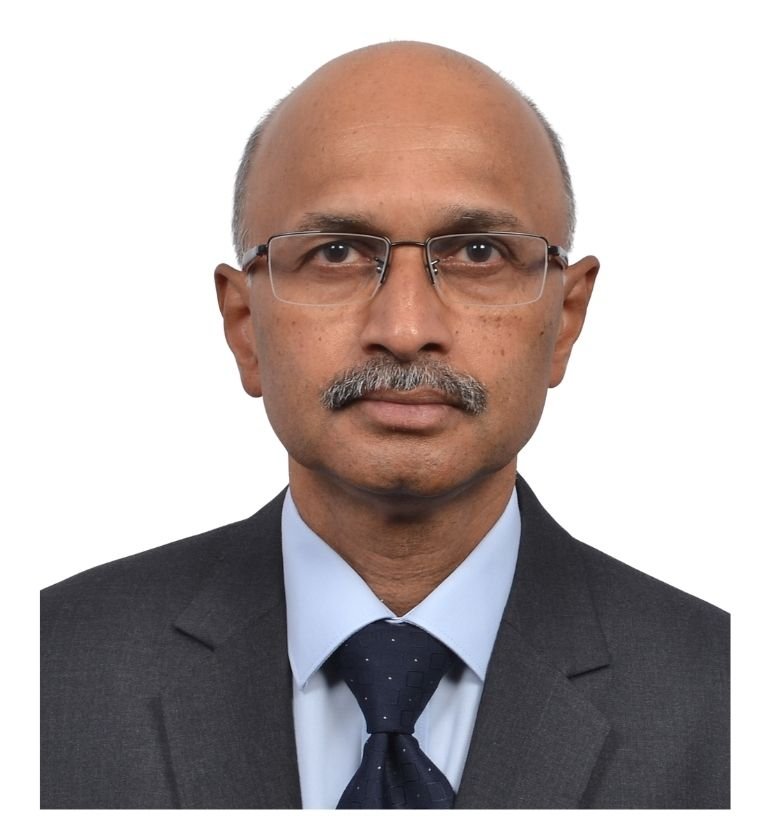 Major General Basavaraj Gilganchi, AVSM (Retd.)
Communications and Electronics
Head – Communications and Electronics
Major General Basavaraj Gilganchi, AVSM (Retd), a President of India Medal awardee (2020), is a Master of Technology from the Indian Institute of Technology, Delhi, a graduate in defence technologies from the Defence Institute of Advanced Technology, Pune, and a M. Phil. in Defence & Strategic Studies from the National Defence College, Delhi, India. 
His range of expertise and experience is extremely varied and broad based – engineering, deployment, O&M of tactical Milcom Systems & LANs in active military operations; planning, execution and O&M of backhaul Strategic Communication Networks, MANs & WANs; Network & Cyber Security; C4ISR in conventional and in counter insurgency/ counter-terrorist operations; evaluation of multiple Tactical Communication Systems; evaluation of EMI/EMC compliance in communication & non-communication electronic systems, tanks, guns and vehicles; planning and deployment of Electronic Warfare systems; IT & Digital Transformation – Command & Control and Decision Support Systems, Soldier Systems, Situational Awareness & Battlefield Management System for the Infantry, Fire Planning & Control Systems for the Artillery & Air Defence; and System Integration.
He has steered and provided leadership to mega technology programs/ projects, joint ventures by Public Sector Undertakings, DRDO and the Private Industry – 'Defence Communication Network' for the Army, Navy, Air Force & the Ministry of Defence (MoD) as its 'CEO', and as the Chairman of the Integrated Project Management Team of the MoD for Project BMS (Battlefield Management System), a project with an envisioned outlay of USD 6 bn.
An Overview into Communication and Electronics Segments
Since the beginning of the military conflict, tactical communication has been a critical factor in determining victory. In warfare, communication with allies and identification of adversaries are crucial. Over the years, military secured communication has evolved from drumbeats and smoke signals to modern radar technologies. Many parties can transfer data over an advanced network of facilities, personnel, and protocols in the military. As a result of the communications revolution and the transition to new technical systems, battlefield risks have declined.
As part of its modernization strategy, the United States Army recognizes the importance of information and its successful application for future military victory. Combatants and commanders will obtain massive amounts of data on future battlefields in real-time owing to vast digital networks. The aim is to deliver the appropriate data at a convenient time and place. Throughout the world, armies are aware of the importance of data and the technology that enables them to handle and process it on the battlefield.
A smaller army, primarily based in the United States, needs access to reliable, current information to react quickly to global crises. Commanders must be able to use and safeguard data and provide a real-time shared view of the battlefield. Information that is incorrect, misinterpreted, or delayed can have fatal implications.
The rate of technological innovation has increased in recent years due to the availability of supporting technologies due to the digitalization and networking of various functions. It is possible to deliver global data by integrating emerging technologies, education, skills, and innovation networks. Due to the increasing demand for data bandwidth, many secured communication systems have switched to higher frequencies, necessitating shorter distances between nodes and smaller cell sizes in cell phone networks. The use of line-of-sight (LoS) communications, which rely on the use of high towers, elevated terrain, or air-based systems to hoist Mobile Stations (MS), Base Stations (BS), or both, is required at higher frequencies. Likewise, civilian frequencies are gaining ground on military frequencies, posing significant challenges for military frequency planning.
Although the Internet of Things presents significant challenges in terms of cybersecurity, it also offers better opportunities for networked sensors, actuators, and tactical communicators. With the advancement of nanotechnologies, biotechnologies, additive manufacturing, and robotics, innovations in Artificial Intelligence (AI), deep learning, machine learning, neural networks, and cognitive systems have begun to flourish. Locally, additive manufacturing aims to produce secured communication components. Technological disruptions such as nanotechnology, biotechnology, synthetic biology, and learning capacities are combined.
A country's defense relies on military networks for transferring information. In a few developed economies, like the United States, the system is fully developed. As developing economies, such as India, implement Independent Military Networks. Access Services (DISA Interface), Voice Services, Transport Services, Applications, Video Services, SATCOM, and Aerial Layer make up the Department of Defense Information Network.
The Department of Defense market data intends to invest in cutting-edge technologies that will give it a military advantage. AI, 5G, cybersecurity, and quantum computing are just a few examples. A total of USD 874 million would go to AI initiatives as part of the company's efforts to emphasize the fast-growing role of this technology in all aspects of operations. The 5G network (fifth-generation wireless network) costs USD 398 million. The Joint All-Domain Command and Control program (JADC2) is a US Department of Defense initiative to connect legacy networks (including secured communication networks) with AI capabilities.
The United States' Command and control, 5G Communications, Computers, Cyber, Intelligence Surveillance and Reconnaissance (C5ISR) Centre is a part of the American Air Force Combat Capabilities Development Command, and is leading the Network Modernization Experiment. Researchers and engineers from the C5ISR Centre will examine early research and development activities and emerging industry solutions at the annual Network Modernization Experiment (NetModX 21) from May 17 to July 30, 2021. With integrated automated and secured communications, NetModX 2021 offers multi-domain lethality. The experiment will evaluate approximately 40 technologies, including the C4ISR/Electromagnetic Warfare Modular Open Suite of Standards, low probability of intercept/low probability of detection technologies, and the Integrated Visual Augmentation System.
United Kingdom's Defence Mechanism
One of the first countries to deploy world-class military tactical communication platforms was the United States. Several countries, including the United Kingdom, are attempting to replicate the United States' information infrastructure. It resulted in the Morpheus project called Tactical Communication and Information Systems (TacCIS) and Battlefield Tactical Communications and Information Systems (BATCIS). The purpose of Morpheus is to provide shared situational awareness from tactical units to headquarters.
Military branches such as the British Armed Forces (RAF), NATO, and others will utilize Skynet's satellite system. It began in 1969 with the launch of Skynet 1. Skynet 6A, which will replace Skynet 5, is almost complete, according to the British government. The Skynet 6 will include a stopgap spacecraft manufactured by Airbus, an enduring capability program to provide future communication system capability beyond the end of the decade, and a service delivery package to oversee ground operations.
Over the next four years, the government will invest USD 9.10 billion into next-generation capabilities such as swarming drones, newer domains of space and cyberspace, and 5G communication platforms, giving the military a technological edge over its competitors. In the UK's Science and Technology 2020 Strategy, capability development stands out as a critical component of competitive advantage for the future. Expertise has progressed in providing omnipresent and full-spectrum intelligence, surveillance, reconnaissance, multi-domain command and control, and communications.
Russian Defense Mechanism
Modern warfare, and the rapid advances in 5G communications technology, require a more intelligent, coordinated tactical communications strategy. The Central Military District in Russia, for example, received 2,218 units of modern tactical command and control equipment in 2019. One thousand R-187P1E Azart radio stations and 430 Prestige 5G communication devices replaced Selenite phones. For the first time, troops from the C2 center of Russia's Central Military District used the new APE-5 systems to install modular contact points. The APE-5 system allows the command staff of formations and units in the field to manage and share data, reduce deployment time in half, distribute space and computers, and establish a local network. The APE-5 complexes in Sverdlovsk, Siberia, and the Volga region have automated several C2 processes.